For culinary arts students, the idea of serving as a cook aboard a private yacht may seem like a distant dream. Joliet Junior College alumnus Adam Roy, a 1999 graduate, did this prior to earning his associate degree. In another country, no less.
"It was on a luxury yacht where we sailed all of Greece, France's Gold Cost, Sardinia, Corsica, and Mallorca in Spain. I was a private cook to the rich and famous.  We had an international team and I was the only cook," he said.
Armed with two suitcases of cookbooks and only a few years of experience, Roy worked 16-hour days cooking gourmet meals for guests and crew members.  
"We sometimes went ashore and couldn't find what we needed at every port so the education that I received at JJC taught me how to be flexible and creative with very basic ingredients," he said.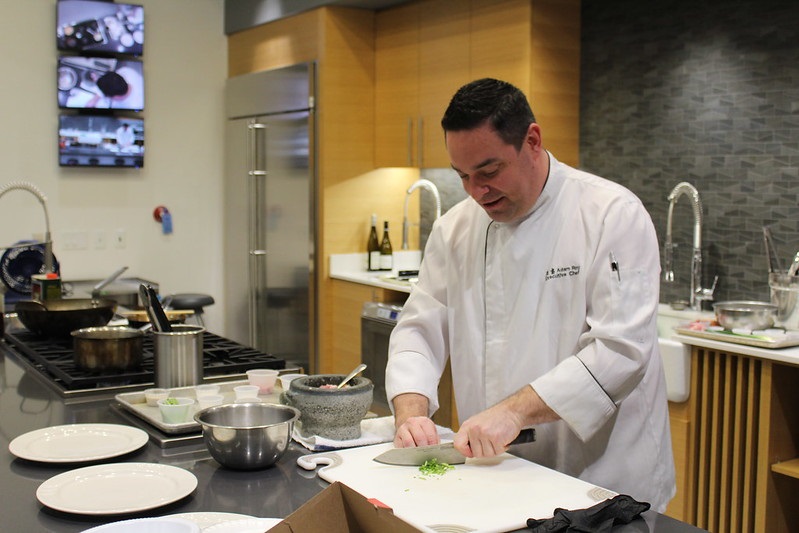 Despite the workload, Roy fell in love with the different cultures and personalities he came into contact with during his semester away from JJC. It laid the foundation for a culinary career that includes nearly 20 combined years overseas.  
"I was impressed with Adam back in 1997 when he was a culinary arts student, and am in awe of his talents today," said Chef Mike McGreal, JJC Culinary Arts Department chair.
McGreal said he was so impressed with Roy's professionalism during the program's annual gala dinner that he was happy to help when he asked for assistance landing an internship.     
"Since that time, he has never stopped travelling and gaining experience in many different cuisines, languages, and cultures," said McGreal.
Roy, who grew up in Frankfort, has been a cook and later executive chef at over a dozen luxury hotels and resorts in the U.S., Europe and Asia. He has worked in almost every aspect of the hospitality industry; living two years in Europe, two years on cruise ships, and 16 years in Asia.  He's currently state-side finishing his master's degree online at Florida International University. He most recently taught culinary arts/hospitality for two plus years in South Korea and China.
Recently, Roy was back at JJC demonstrating Thai and Chinese dishes for current culinary students (View photos of his visit). The industry, he said, is all about continuous growth.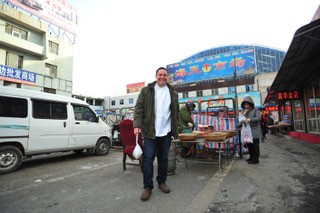 "Never be happy with what you produce as that will keep you on your feet and always leave room to grow. Our industry is so vast and there are so many good choices out there.  Even if there is a mistake made or a bad direction taken, you will always learn.  Make the most of every experience as it will pay itself off in the future," Roy said.
Roy's career path is one of hard work and relationship building. He was supported by a familiar kitchen culture regardless of where he was employed.
"Managing a culinary team of over 100 staff in a 5-star hotel in Asia taught me that I could still relate to every one of them because I started out in the same situations as they did. They too respected me for that. It doesn't matter where I was in the world, my staff always knew I understood them as I was once a cook too."
Roy remains supportive of the college that helped pave his career path by funding his own culinary arts scholarship at JJC.  
"I come from humble beginnings. JJC offered a way for me to succeed in the U.S. and overseas. I too was a scholarship recipient and needed those funds to assist my goal of earning an associate degree. It pleases me to be in a situation where I can give back to students who deserve some assistance," said Roy. "I admire all the chefs at JJC, led by Chef McGreal, and the students who keep this program going. I still feel that JJC, especially with the variety of talented instructors, produces some of the hardest working students I have encountered."
For media inquiries, contact Communications and Media Coordinator Scott Harvey at 815-280-2844 or sharvey@jjc.edu.