---
The relationships between JJC, its alumni and the community are perfect examples of meaningful connections that change lives and leave a lasting impression.
Whether you are an alumni, a current student, an employee of the college or a community member, Connections is your opportunity to discover the exciting events happening at JJC. These stories, and the people in them, demonstrate how the college is growing in new and vital ways while it remains a dedicated resource for its communities.
Read our Latest Issue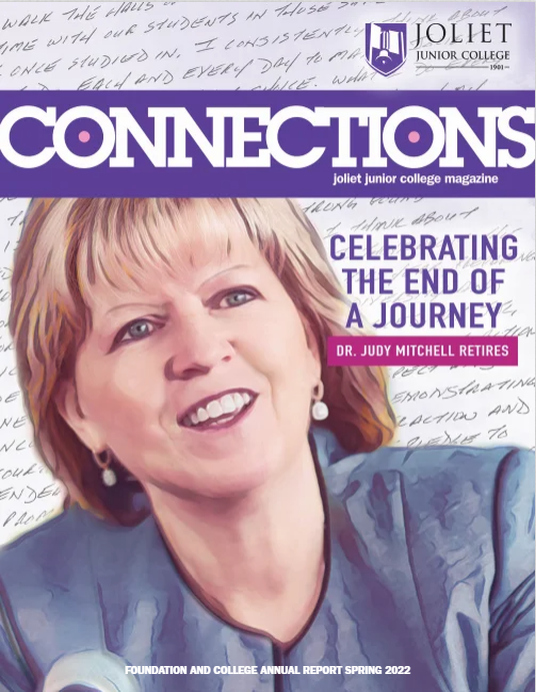 Spring 2022 Connections Magazine
Not getting JJC Connections Magazine in the mail?